Custom Design Screen Printed T-Shirts
When you need something special to wear, custom design screen printed t-shirts can be just the thing. We offer an unlimited variety of options. Choose a shirt for men, women, or both, and pick a style, sleeve length – or sleeveless – and color.
That's just the beginning! Next, you get to work on the screen printing. Decide whether you want to print on the back, sleeve, or front, and pick your text and image. You can upload one, choose from our stock, or draw your own from scratch. Buy a bunch of custom printed t-shirts to show your group unity, or purchase just a couple to show off your uniqueness.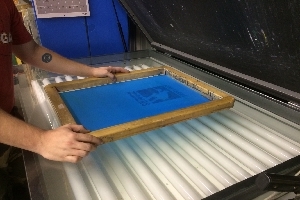 Give a Special Gift
What do you give the person who has everything? What do you give a friend who's so special to you that you can't bear to buy them something that's already being worn by thousands of other people? What do you give family members when you want to show them how much you love and care about their unique characteristics?
Custom design screen printed t-shirts work for each of these scenarios. Making them is easy with our online platform, but it shows your thoughtfulness. Imagine your friends' and family members' joy when they receive your one-of-a-kind gift in the mail!
An Exciting Party Idea
Look no further if you are planning a party and need an activity that's more original than eating, drinking, and mingling. Before you hit the dance floor or go clubbing, gather your friends around your computer or iPad and design a t-shirt together. Start by choosing a shirt, such as a cute tank top for the ladies, a cotton crew for a mixed crowd or a pocket tee for the guys.
Let everyone have a little input about the pictures and text. Go for a few crazy colors, print upside-down, or just let your imagination run wild as you all develop a unique t-shirt. When your custom screen printed t-shirts arrive, you can give them out as reminders of a fun time with good friends.
A Customer-Focused Experience
Express Press has been in business for over 30 years, and we can't wait to add you to our list of satisfied customers. No matter how big or small your order or which part of the shirt you want to be printed on, we will provide quality service to make it happen. Our Graphic Arts Department is ready to print your custom t-shirts and ship them as soon as possible, so start browsing or give us a call today.