T-shirts are the perfect way to express yourself. Here at Express Net, you can order custom t-shirts with your business logo, team name, or a favorite family design. The shirts are great for almost any occasion.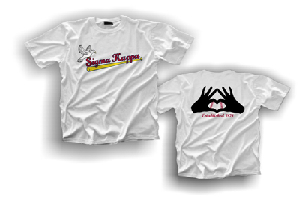 Family reunions and celebrations.
Parties and group outings.
Volunteer events and fundraisers with church groups and clubs.
Business workshops and conferences.
Athletic team practice, competition, and cheering.
T-shirts for the Whole Family
You may want to sport the same design as the rest of your family, friends, or company, but we understand if you do not want to wear the exact same t-shirt as the others. We offer basic short-sleeved, cotton t-shirts that anyone can wear, or you can choose another type. Make your t-shirts more unique by printing on another type of t-shirt, such as any of the following.
Long-sleeve t-shirts.
T-shirts for infants and toddlers.
Polos with or without pockets.
Ladies' designs.
Tank tops.
V-necks and crewneck t-shirts.
Athletic and performance tees.
Make Any Holiday More Festive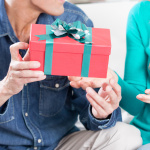 Make the perfect holiday memories with custom-printed t-shirts. If you're planning a family dinner, print some tees to give to the guests. You can choose from any of our holiday designs, such as Christmas prints, Valentine's Day hearts, and St. Patrick's Day four-leaf clovers. Then give each guest a custom-made tee to wear at your family gathering. Don't forget to take photos so you can all remember how good you looked on that day! Custom-printed tees are also great gifts on Mother's Day and Father's Day.
Custom T-Shirts in Minutes
You can be as creative as you like, but you do not need to be an artist to design a custom shirt. Pick a shirt, then choose your design. You can use one of our ready-made designs, or upload your own. Edit it, choose where you would like it on the shirt, and your customized shirt is ready to be printed! We'll print and ship your shirts as soon as possible.
You can order your group t-shirts ahead of time so you can have them at the big event. Or, save the ordering process as a fun activity you and your guests can enjoy during the party. When the shirts come, they will be a reminder of your unique party.
Let Us Make This a Great Experience for You
At Express Press, we put you first. That's how we've approached our business since opening in 1981. There's no order too big or small, and our Graphic Arts Department can print and embroider your t-shirt wherever and however you want. Go to the FAQ and Help section of our website, or give us a call if you need help designing and ordering your custom t-shirt.